The Original Free Resource for the Vancouver Acting Community
The Original Free Resource for the Vancouver Acting Community
Infinity Talent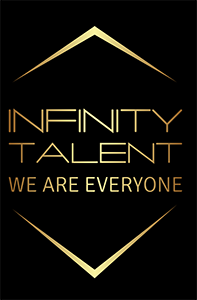 800-15355 24th Avenue, Suite #506
Represents
Background, Infants, Kids
Guidelines
Please email submissions to: agent@infintytalentbc.com with a clear, well-lit photo and a short bio (including contact info).
About the Agency:
Infinity Talent strives to have the most diverse roster of background performers in British Columbia for film, television and commercials.
We are always looking to expand our roster and strive to represent the diverse nature of inclusion. All ages, ethnicities, sizes, orientations, abilities and new faces are always welcome!