The Original Free Resource for the Vancouver Acting Community
The Original Free Resource for the Vancouver Acting Community
Julie kay Talent Management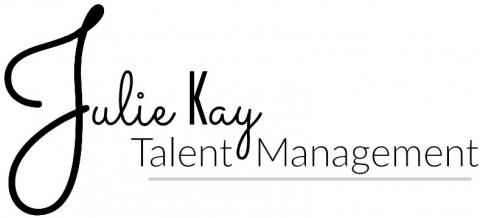 Represents
Infants, Kids, Models, Principal, Voice-Over
Guidelines
Please EMAIL your headshots, resume and video links to:  juliekaytalent@gmail.com
We will respond to you if we are interested in discussing representation.  Thank you
About the Agency:
An Exclusive Boutique Agency For The Ambitious Actor.
JULIE KAY TALENT MANAGEMENT is an exclusive boutique agency managing & representing a select number of actors across all genres of entertainment including:  TV, Film, Commercials, Documentaries, Voice Over, Print, Theatre, Hosting, etc.
What makes our agency stand out from all the others is that we will always make time and be accessible to you every step of the way because we represent a small roster of incredibly, multi talented performers.
Making your dreams come true is what we will do collectively as a team, with you at the helm every step of the way.
We are delighted to partner with both established & developing artists fostering long term productive & invested relationships.
Working diligently & enthusiastically to bring our clients the best opportunities by submitting them locally and abroad is what we will do.  Creating career longevity by building & maintaining affiliations with others in the industry that will assist you along your career path.
Your dreams, career aspirations & input are taken seriously at Julie Kay Talent Management.