The Original Free Resource for the Vancouver Acting Community
The Original Free Resource for the Vancouver Acting Community
Evangelista Talent Management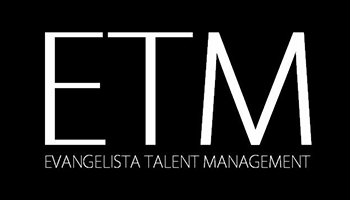 Represents
Kids, Principal, Voice-Over
Agent(s)
Carmela Evangelista
Owen Owen Owen
Guidelines
Submit your current headshots, resume, demo reel(s) and contact info.
About the Agency:
With decades of combined experience in various sectors of the entertainment industry, ETM is committed to providing the industry with top-notch talent. The agent/talent relationship is sacred to us and we don't consider you just another name or face on our respective rosters as it is a team effort. We have strong relationships with Casting Directors here in Canada and in the US.
If you are serious about your craft? We would love to hear from you.