The Original Free Resource for the Vancouver Acting Community
The Original Free Resource for the Vancouver Acting Community
Nuance Talent Management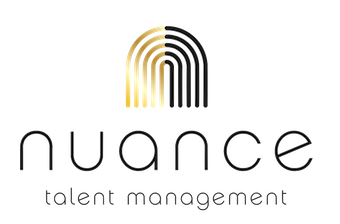 Represents
Infants, Kids, Principal, Voice-Over
Agent(s)
Roxanne Kinsman, Eva Georg, Kelsey Frances
Guidelines
Please submit the below items to info@nuancemgmt.com with the subject line: "SUBMISSION - DEPARTMENT - FULL NAME"
Departments: Film/TV, Commercial, Voice
Headshot
Resume
Demo reel (viewable link)
For more details, visit our submissions page.
About the Agency:
Nuance Talent Management (NTM) is a full-service agency that represents international talent. We share experience and expertise across a range of creative industries, and firmly believe in a collaborative approach to management on all fronts.