The Original Free Resource for the Vancouver Acting Community
The Original Free Resource for the Vancouver Acting Community
Shine Agency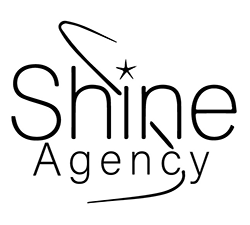 Represents
Background, Kids, Principal, Voice-Over
Guidelines
Please email your headshot, Actor resume and demo reel or self-tape to: info@shineagency.ca
About the Agency:
At Shine Agency, we have an experienced and dedicated team whose aim is to find the highest quality bookings for our Artists and provide outstanding service to our clients.
We excel in scouting/developing/and helping our Artist book roles in movies, feature films, television commercials, voice-overs, & print advertising in Vancouver, the Okanagan and across Canada.
We take pride in the care we offer all Artists.  We feel this attention and commitment is echoed in the Artists work and performance, and thus reflected in the final assignment.  
We believe in our Artists.
We believe in diversity and inclusion and we are proud to represent top talent who are kind/humble and always bring their best.
We have a culturally diverse roster of Shine Principal, Commercial, Voice Actors, & Background Performers.