The Original Free Resource for the Vancouver Acting Community
The Original Free Resource for the Vancouver Acting Community
Shine Agency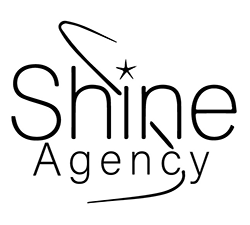 Represents
Background, Infants, Kids, Models, Principal, Voice-Over
About the Agency:
At Shine Agency we have an experienced and dedicated team whose aim is to seek out the highest quality bookings for our Principal Actors, Background Actors and Professional Models, and provide outstanding service to our clients.
We take pride in the care we offer all Actors and Models - new and experienced alike. We feel this attention and commitment is echoed in the Actors/Models work and performance, and thus reflected in the final assignment.
We establish meaningful relationships with national and local Clients/Agents and Casting Directors to provide a melting pot of exciting new talent. Shine Agency helps you discover your strengths, learn and apply industry skills to present the best possible YOU!