The Original Free Resource for the Vancouver Acting Community
The Original Free Resource for the Vancouver Acting Community
Buck A Shot Photo Studio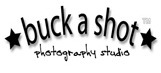 2735 East Hastings Street, Suite 201
Testimonials
"I hate having my picture taken at any time and my headshot in particular. With Trevan, the photographer at Buck A Shot, I actually enjoyed the experience. He creates a friendly and relaxed atmosphere allowing him to get the best shots of his subjects. And his prices are reasonable!"
William B. Davis - Actor / Writer / Director / Acting Instructor
"I've had photos taken many times before, however, it wasn't until Trevan, at Buck A Shot, took my photos that I realized he was able to do what previous photographers could not:  Capture my essence - the certain inexplicable quality that I wanted to communicate - my natural, authentic self, in a business where it is vital to put your best face forward.  I have complete confidence in Buck A Shot studios!"
Thi Tran - Film & Theater Performer
"Heads up, actors in Vancouver! Buckashot.com is a real find.  Though the shooting talent and experience at Buck A Shot studios are such, that they must be counted among the very best photographers in Vancouver, while their prices remain among the very lowest".
Marc Baur - Actor & Acting Instructor
"Buck A Shot" is the most brilliant concept out there!  With an amazing photograhers for such a deal, why wouldn't anyone want to get their headshots done with them!  Thanx for the headshots that have helped me book!!  You are so down to earth and fun to work with!! Xo"
Chasty Ballesteros - Actor / Model
"Headshots are your calling card and great headshots get you booked.  This fall two of the headshots I had done with Buck A Shot got me Acting and Stunt Acting work where directors I had not worked with before booked me without me having to audition.  Thank-you Buck A Shot!"
Craig Fraser - Actor / Model / Stunt Actor
"It is imperative that as an actor your headshots expose the character of your soul and in this Trevan, at Buck A Shot studio, excels exceedingly well, with his creative genius and his artists eye for composition, not only is he capable of capturing your very soul, he places it in a context that is real and moving.  Trevan has photographed me in many locations and in many situations but he is impressive in the way he releases the very essence of your professional capabilities commonly called the "Money shot." in his photographic expertise"
Colin Foo - Actor / Multi-Media Artist / Music Composer
Buck A Shot studios is definitely a great choice for any actor in the business. Whether you're just starting out or a seasoned actor of many years, Buck A Shot is a great choice if you need great headshots.  I've shot with other companies and Buck A Shot is comparable to any of the other guys in town regardless of price.  Great value, service, and the shooting is fun. I've shot many times with them and highly recommend them to all actors in the biz!"
Kevan Ohtsji - Actor / Screenwriter
"Who would have thought you didn't have to spend hundreds of dollars to get an amazing headshot in this city!!!  Not only were my shots great but because they are so inexpensive I can afford to go back a few times a year. That allows me to often upload new pictures on Casting Workbook.  Buck A Shot studios provided creativity, professionalism and inspiration and helped capture exactly what I was looking for in my headshots! :) "
Alika Autran - Actor / Video Hostess