The Original Free Resource for the Vancouver Acting Community
The Original Free Resource for the Vancouver Acting Community
Alcantar & Associates Dialect Coaching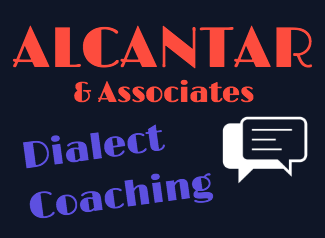 Tony Alcantar is an American from Chicago. Has a B.A. in Theater and an M.F.A. in Acting from Chicago's Roosevelt University. There he learned dialects from Chicago's premiere dialect coach, Belinda Bremmer.
Tony has dialect coached FARGO, Man In The High Castle, Fear The Walking Dead, A Series of Unfortunate Events, Altered Carbon, Falling Skies and many, many others.  He's coached Mel Gibson, Vince Vaughn, Halle Berry, Sam Rockwell, Stellan Skarsgard, Nathan Fillion, Joel Edgerton, Ewan McGregor: the list goes on and on.  In short, if it's been shot in Vancouver, Tony's been called!
Here's what FARGO lead Martin Freeman had to say about Tony's coaching: "Thank you for your help with that accent! As you know, it was immensely important to me that it worked, and your ear and your nudging was fantastic- and sometimes surprising...!"
FARGO producer Kim Todd agrees: "Everyone at MGM is very happy...thanks for the great work on Fargo...the cast relied on you and trusted your instruction: no one could do it better."
And Falling Skies' Scarlett Byrne said, "I had such a fantastic time working with you. Honestly, it was such a pleasure. I really appreciate your approach to (dialect) work and never once did you put pressure on me. I have had experience with other dialect coaches in the past and it has most definitely felt like that, so thank you very much for making it fun!"
In short, Tony is a trained professional with experience. He understands what producers want and can teach you the dialects you need, using methods you utilize right now as an actor!