The Original Free Resource for the Vancouver Acting Community
The Original Free Resource for the Vancouver Acting Community
Mindful Actor Workshops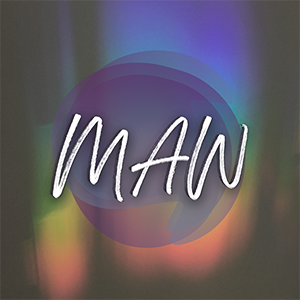 Mindful Actor Workshops
"The Mindful Actor was a turning point for me. It made a huge difference in my confidence and skill. Missy has developed a powerful, beautiful and playful workshop. It is a great place to grow as both an actor and a person. As a professional actor, the 4 week workshop offered me a way to understand my body and how I could channel different characters. I now have a clear, fun and delicious process with which to expand my range. As a person, I have tools to ground myself, harness my energy and heal when needed. I am definitely taking this course again! (and again)" — Alexander Soto (Riverdale, The Man in the High Castle)
Mindful Actor Workshops explore the actor's best kept secret - the Chakra System  - as a guide + a tool. This powerful technique uses the Subtle Body Energy to unlock character and bring awareness + healing into your life. 
\\ How is the way you hold your Energy unconsciously affecting your life? How does your character hold their Energy?
→ Discover how to simply identify the two through an intuitive + transformative method.
No acting experience needed, but an open mind + willingness to play is key. If you do act professionally, it will give you a new system to create dynamic character, and will provide grounding + meditation tools to support you in your work + auditions.
Live class size is kept to 3-6 students, so it is more tailored to you. All classes are Online. 
Live Classes:
Level 1 Acting with the Chakras – 4 Week Intensive
Level 2 Monologues – 4 Week Intensive
Chakra Warm Ups - Drop In
Online Courses:
Acting with the Chakras – 8 Week Self-Guided Course
Chakra Warm Up – Membership Library
Meditation Library
For a Free 7 Day Chakra Warm Up Challenge – head here.
"I experienced a melding of my voice, my body and the text in a way I never knew was possible. Following Missy's instructions and steps, I learned how experience shapes a character's physicality and perspective. By using these tools, defining a character and tapping into the universality of the story became easy for me. It allowed me to get out of my head and into the being of the character. " — Veenu Sandhu (Lost In Space, Helstrom, Supernatural)"
About Missy:
Missy has been teaching acting + singing since 2012. She is an actor, director, theatre producer + sings in the blues/rock band, Wooden Horsemen. Adding to her own research + practice of this work, Missy has studied Chakra based acting in New York City, as well as is an ongoing student of mediation, yoga, voice + Qigong. She also teaches acting, audition, embodied voice + breath work at VFS. She has been nominated for a Leo award for acting.