The Original Free Resource for the Vancouver Acting Community
The Original Free Resource for the Vancouver Acting Community
Mindful Actor Workshops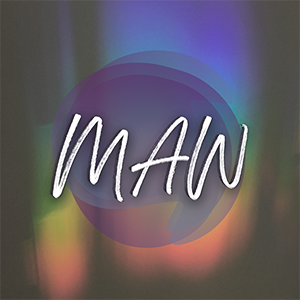 Mindful Actor Workshops
An exploration through the 7 Chakras
Get out of your head + into your body
Mindful Actor Workshops all use the Chakra system as a guide + a tool. Explore acting & movement based exercises to cultivate both embodied presence + a deeper understanding of the human condition as it relates to the energy body. 
This class has guided many professional working actors as well as "non" actors, who see themselves as creatives. No acting experience needed or necessary to get something out of this course, but an open mind + willingness to play is key. If you do act professionally, it will give you a new system to embody character, + provide grounding + meditation tools to support you in your work + auditions.
Along the way, the work will gently help you discover your blocks in life + give you tools to begin to move past them. 
By understanding how you hold your energy, finding balance becomes an achievable process + character embodiment becomes limitless.
Class size is kept to 3-6 students so it is more tailored to you. All classes now Online!
Level 1 Acting with the Chakras
Level 2 Monologues
Weekly Chakra Warm Up Drop In
Singing with the Chakras 
Testimonials:
"When I first took The Mindful Actor's Workshop, I experienced a melding of my voice, my body and the text in a way I never knew was possible. Following Missy's instruction and steps, I learned how experience shapes a character's physicality and perspective. By using these tools, defining a character and tapping into the universality of story became easy for me. It allowed me to get out of my head and into the being of the character. " - Veenu Sandhu (Lost In Space, Helstrom, Supernatural)
"The Mindful Actor was a turning point for me. It made a huge difference in my confidence and skill. Missy has developed a powerful, beautiful and playful workshop. It is a great place to grow as both an actor and a person. As a professional actor, the 4 week workshop offered me a way to understand my body and how I could channel different characters. I now have a clear, fun and delicious process with which to expand my range. As a person, I have tools to ground myself, harness my energy and heal when needed. I am definitely taking this course again! (and again)" — Alexander Soto (Riverdale, The Man in the High Castle)
About Missy Cross:
Missy has been teaching acting + singing since 2012, she is an actor, director, theatre producer + sings in the touring blues/rock band, Wooden Horsemen. Adding to her own research + practice of this work, Missy has studied Chakra based acting in New York City, as well as is an ongoing student of mediation, yoga + Qi-gong which she brings to all of her classes. She also currently teaches singing, embodied voice + breath work at a local film school. She has been nominated for a Leo award for acting.