The Original Free Resource for the Vancouver Acting Community
The Original Free Resource for the Vancouver Acting Community
Railtown Actors Studio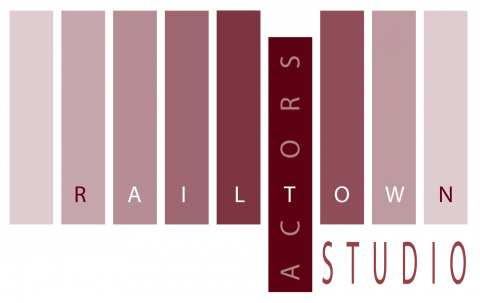 Each semester at Railtown Actors Studio facilitates various levels of Scene Study and Film classes, all extensive and in-depth, for highly experienced pros, as well as those newer to the craft. We also offer Vocal Training and Clown workshops to assist in the deeper development of the actors instrument encouraging a fuller more realized expression. We emphasize relaxation, sensory and process-oriented discovery. Our accomplished instructors come from dedicated backgrounds in training from around the globe as well as being filmmakers and theatre directors. For more info on our instructors please visit https://www.railtownactors.com/people
We hold interviews with each new student to ensure a solid and safe working dynamic for each class.
"There are initial impulses which are like treasures but in breaking down the entire arc and having an initial sense of flow there are times I just need to talk to someone I trust. For me that person has always been John Cassini. When I get stuck, or am afraid, or am afraid of getting stuck I call John and we talk about the material. His insights never cease to amaze me. He has such a lucid, grounded, powerful gift for analyzing text. He never tries to direct you; instead John asks all the right questions, and unveils clear paths so that you can see and DO more clearly."
Jennifer Beals - Flashdance, L-Word, Book of Eli, Taken, Swamp Thing.
"Excuse my lan‍‍‍guage, but John Cassini fucking rocks. He has what a lot of the industry doesn't - heart, soul, feel, humanity, and he actually cares ... really deeply. This job can be a hard one. It can grind up what starts as a passionate, wide-eyed optimism and turn it into dust in a hurry. It can become a job, if you're lucky... but to have it still light you up and feel like a dream because you love the craft... that's special. My favorite part about John isn't his acting ability (though considerable) or his ability to communicate with passion and expertise and advocate for other actors (he's amazing); my favorite part about John is his humanity. And from that, so many good things come. Xx j."
Jewel - Grammy Award-winning singer-songwriter, actress, philanthropist
"From script analysis to character development, John has always been the go-to guy for me. Working wit‍‍‍h him before starting my latest project gave me invaluable insights that I could bring to set. From understanding what the writers' intention is, he will lead you through a process that will be adaptive, and ground you as an actor in any work environment. Do the work with John and you will grow as an artist."
Terry Keli Chen - House of Cards, Jessica Jones, The Expanse
For more testimonials and info on Railtown please visit www.railtownactors.com. We look forward to having you join us.