The Original Free Resource for the Vancouver Acting Community
The Original Free Resource for the Vancouver Acting Community
Vancouver Acting School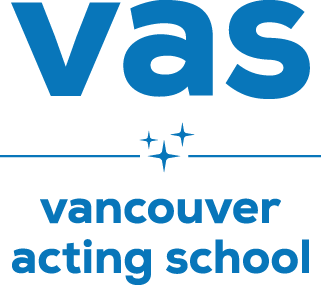 210 - 112 East 3rd Avenue
At Vancouver Acting School we offer programs for whatever point in your career you are at. Adults looking for once per week classes can enrol in Scene Study, Audition, Voice-Over, Improv or Screenwriting for a 3-month term. For those looking to commit at an even higher level, we have a 6-month, full time diploma program. And, for kids and teens our 18-week VYAS program culminates in a showcase for family, agents and industry professionals. Regardless of what you are after, all of our programs offer the following:
Coaches with both extensive training and experience in the field they are teaching and who are actively working in that field.
Enormous discounts on Casting Director workshops for those in class.
Classes are tiered to ensure you are working with like-minded performers in a similar place so you can truly learn from both your work and the rest of the class.
Free 1-on-1 coaching for auditions. It's amazing how big of a jump it is in booking rates for actors who get coachings for every audition.
Free mentoring on your business. Countless actors learn to find incredible depths in their art and are then confused when it doesn't translate into bookings. Find out why.
Small class sizes so everyone gets lots of one-on-one time.
All of our classes happen at GO Studios, so you are training right inside of the environment where you will be auditioning. Call us today!